Cookie Dough Fundraiser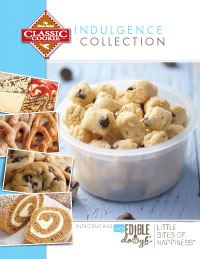 Catalog
Click the catalog to view the selection of items available.
Invite friends, family and co-workers to view the catalog and send their order to you.

Order Deadline
All orders and payment are due by Thursday November 19

Delivery
Items will be delivered to Harrison High School on Friday December 11.

Top Seller Prizes
1st Place: $100 cash
2nd Place: $75 cash
3rd Place: $50 cash
Weekly Prizes: The top 2 sellers each week will receive "Surprise Gift Bags"
---