IMPORTANT DATES:

​Oct. 30, 2017 - Golf Tournament Fundraiser - Brookstone Country Club - Details
Jan. 13, 2018 - Barbecue / Silent Auction
​Jan. 15, 2018 - 1st Day of Tryouts
Jun. 04, 2018 - SUMMER CAMP, Grades 1-9 - Mon. thru Thurs. / Register Here

ACADEMIC PLAYERS OF THE WEEK
Sponsored by Capstone Financial

Brian Drakeford is our third Player of the Week.

Brian is currently a freshman who does an amazing job focusing on the "3 A's" (Attitude, Academics and Athletics). Brian finished his first semester with a 3.74 GPA!
​
Brian continues to attend his travel team games to encourage his teammates whenever his schedule allows. Brian has a great outlook on life and continually strives to get better in everything he does!
​CONGRATULATIONS BRIAN!
---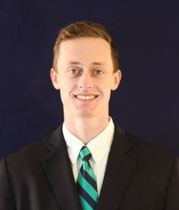 Matthew Bollenbacher is our second Player of the Week.

Matthew is currently a Junior who continues to balance the demands of varsity baseball and academics. Currently, Matthew has a 4.0 GPA.

In addition to pitching for the Hoya's, Matthew is active in the Beta Club at Harrison. During the summer, Matthew is a member of the #2 nationally ranked East Cobb Yankees 18U travel team.
CONGRATULATIONS MATTHEW!
---
Nate Fancher is our first Player of the Week.

Nate finished his first semester of his senior year with a 4.0 and is on the
2017 4.0-5.0 Honor Roll for the semester. Currently, Nate has a 3.5 GPA.

Nate has had a great baseball season as one of the top hitters and defenders for Harrison Baseball and is currently committed to East Georgia State to play baseball.
CONGRATULATIONS NATE!
---
---